New York
RESTAURANTS / CAFES
HU Kitchen
78 5th Avenue, New York, NY 10011
If you're into the paleo lifestyle or just love the clean, wholefoods movement them this place will rock your bliss balls off!  A suprisingly huge, split level cafe with choice of different seating areas depending on your mood, lounge area up the front and plenty of tabled seating upstairs.
If you're time poor or looking for healthy travel snacks then Hu's Kitchen has got you covered.  Choose from homemade bliss balls, kale chips, chia parfeits, health bars, muffins, juices, smoothies, yes you will have trouble narrowing your selection down.  Even the coffee selection is hard with their choice of milks (almond, coconut, biodynamic) and the coconut iced coffee sounds perect for a summer day.
Eggs with green garden vegetables, sweet potato, chicken sausage and a side of home made paleo bread certainly met my breaky requirements on a frosty fall NYC morning.  I even managed to fit in their "the wrath of Rosenburg" smoothie with a blend of berries, maca powder, kale, banana, almond butter and maple water and take a coffee and a crunchy fig, chocolate bar for the road! When in NYC!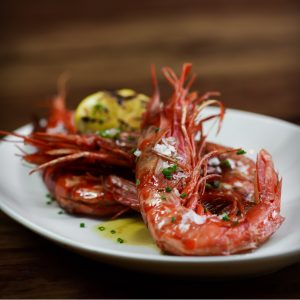 Lobster Place
Chelsea Market
75 Ninth Avenue, New York, 10011
It was like being Arial swimming through the underwater kingdom, only I felt much more peverse, wanting to sample all of the seas creatures that I came across.  A casual environment in the must visit Chelsea Markets, Lobster Place is much like a gourmet seafood food court. But don't get put off by this terminology, this place is at the next level.  Jumping with activity as you see all the seafood speciality cooks preparing a huge array of dishes on offer.
A Japanese sushi bar sits in the middle of the market selling as fresh as it gets sushi and another window offers lobster rolls and shrimp sliders.  On a freezing NYC morning I was drawn to the long bench showing off a selection of steaming hot seafood chowder varieties.  But the winner of the day was the lobster bar.  Simply select a fresh lobster and its prepared fresh and served to you with some bread.  Stand at the bar and marry it with a glass of wine or crisp beer, heaven!
If that's not enough, on your way out check out what fresh seafood the vendors have on display, crab claws, conch,….. Don't have access to a kitchen to prepare or if you need food on the run?  Well there is a huge selection of seafood salads (seared tuna and soba noodle