Official Affiliate of Project Evolt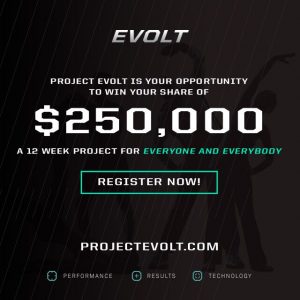 12 Week Fitness & Wellness Australia Wide Challenge
I am an official affiliate of Evolt (check out my profile here) and will be available for scanning (body composition analysis) participants in the Byron and Northern River areas.
You don't have to be the "biggest loser" to win this challenge.  Judges will be taking into consideration your total transformation including how you feel, train, eat and incorporate fitness & wellness into your life.
Be part of this challenge for your chance to win the big bucks!  If you are a gym or fitness club, I can be available to do scans at your gym.
$20 per scan  (available for Nutrition Consults if you would like to learn how to maximise fat burning and increasing lean muscle).  
For more info: 0476 169 550
Join now: www.projectevolt.com
MUST SCAN BEFORE SEPT 25TH