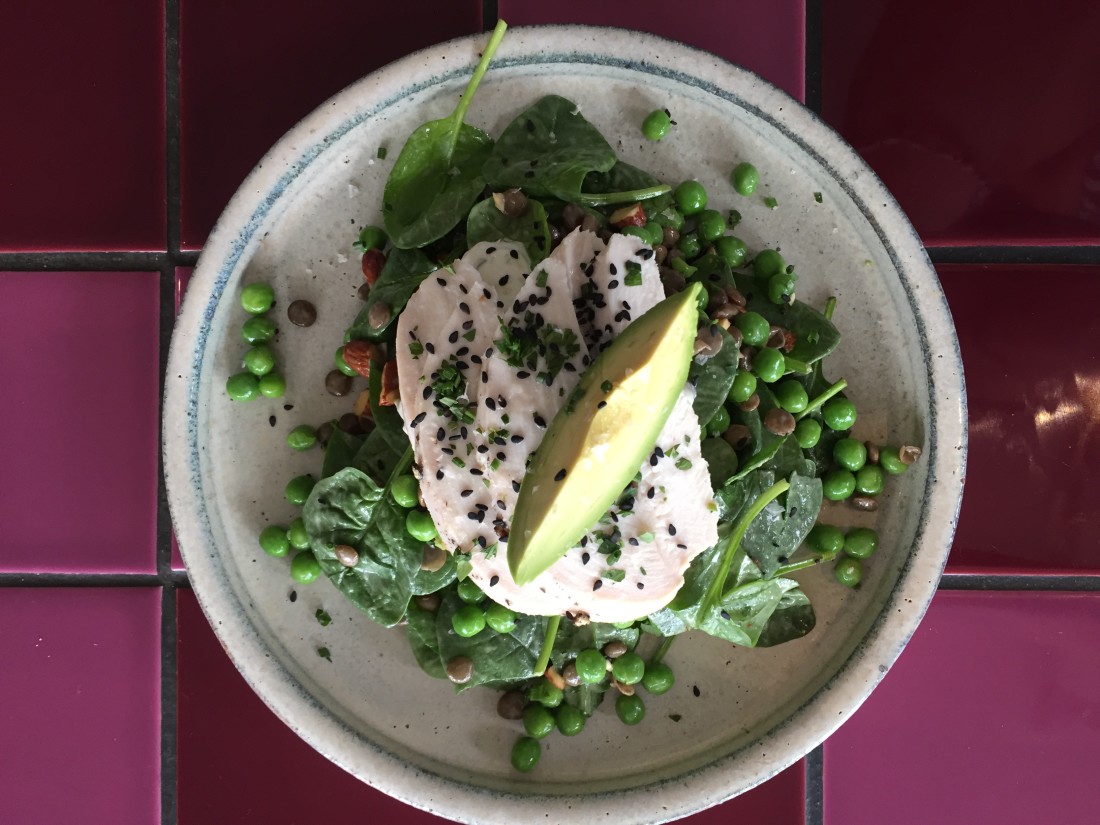 Top 5 Breaky Salads on the Gold Coast
I am a huge advocate for eating greens for breaky, there are just so many benefits for GUT health, achieving a healthy body composition, maintaining blood sugar levels & just upping your overall nutrient profile.  Green smoothies, chopped and added to scrambled eggs – I don't mind how you get them!
So naturally I am a big fan of a breaky salad but they have to be good!  Seeing as though I spend alot of time on the Gold Coast, I decided to find the 5 best breaky salads on the GC and I'm happy to report, there is an impressive selection!
Elk – Broadbeach
The Very Green Salad
Adding all kinds of vegetables to salads for extra nutritional value, flavour and added chunky goodness ticks all boxes as far as a Nutritionist is concerned.  The crew at Elk have nailed the breaky salad with it's sauteed kale, silverbeet, asparagus, brocollini & roast pumpkin.  Beetroot labna is a quirky addition giving a touch of creaminess, coupled with the toasted, crunchy hazelnuts for an added protein hit.  Of course the free range eggs top it off with the runny yolk factor.  Seriously A+.
Borough Barista – Burleigh Heads
Breakfast Salad
Across the road from the beach, Borough has got the breaky salad covered.  A mix of leafy greens including beet leaves, spinach & baby kale, Borough also adds herbs & lemon juice to sexy it up.   But I am most impressed with the addition of buckwheat, a seed (free from gluten) that gives some oompf to the salad and won't have you regreting you didn't order the breaky burger instead.  The salad comes with poached eggs and if you're extra famished, option to add on bacon or house smoked salmon will satisfy.
Good Day Coffee -Tugun
All Day Salad
Thinking outside the square, the Good Day Coffee team do an all day chicken salad with breaky favourite eggs not making the cut.  But it 100%works.  The soft, poached chicken served on a mix of spinach leaves, lentils (but not too many, congrats on this), green peas & fragrant herb & yoghurt dressing.  The icing on the cake so to speak is the avocado & black sesame seeds perched on top, this breakky salad is a post workout meal dream.
The Black Sheep Cafe Baa – Coolangatta
Breaky Salad
This is the beefy (although you won't find beef) option amongst the 5 top brekky salads with its juicy lamb sausages served on green leaves with poached eggs, perfectly roasted sweet potato, goats cheese and roasted whole cherry tomatoes.  This is a winner if your torn between being healthy and just wanting to get some greasiness into your Sunday morning.
BSKT – Mermaid Beach
BSKT Brekky Salad
An all time cafe for a Nutritionist with their inspiring selection of superfood inspired meals and drinks, BSKT naturally delivers on their breaky salad too.  A base of spinach leaves is the foundation and it's given some muscles with a poached egg, roast beetroot & sweet potato as well as brocollini to really ensure you are getting in your morning greens.  The fresh blueberries, crunchy pepitas and fried haloumi brings this Brekky salad in to my top 5
Enjoy your next visit to the GC or